News & Press Releases
Filter by:
Intercomp's LS630-WIM™ Provides Portable, Dynamic Scale System
December 28, 2018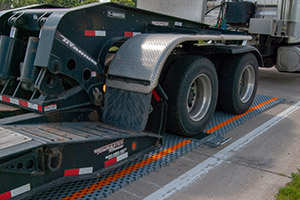 Intercomp's
LS630-WIM™ (Weigh-In-Motion) Portable Scale
system provides the ability to perform dynamic check-weigh operations at a remote or temporary facility. Two scale pads, four roll-up ramps/levelers and dedicated PT20™ WIM CPU, or PC, can fit in the trunk of most full-sized vehicles. One scale system can serve multiple locations, as it is deployable by two people in less than 15 minutes.