News & Press Releases
Filter by:
Intercomp's Billet Roll-Off Levelers and RFX™ Scales
November 15, 2019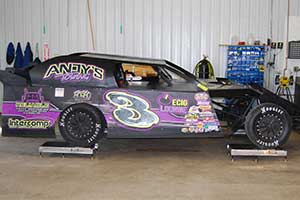 Intercomp RFX™ Scale pads in Billet Roll-Off Levelers allow racers to accurately measure corner weights of a racecar nearly anywhere. The 6061-T6 Billet Aluminum construction of the levelers minimize unwanted deflection, while the scale pads utilize RFX™ Wireless Weighing technology to transmit weight data to a convenient hand-held indicator or PC loaded with RaceWeigh™ software.
Utilizing a RaceWeigh™-enabled PC, weight data can be displayed on a large LED or LCD TV with an HDMI or other compatible display cable. Watch how real-time corner weight changes are observed while making chassis adjustments, anywhere within viewing range.
Additional Benefits:
Levelers Create a Uniform Weighing Plane
RaceWeigh™ Software Allows Data to be Saved, Recalled & Transferred
Secure, Cable-Free Data Communication from Scale Pads to Indicator
Durable Construction Stands up to Repeated Use in Severe Conditions
Visit
IntercompRacing.com
to learn more about our complete line of racing products.