Weighing Systems for Aftermarket Vehicle Outfitters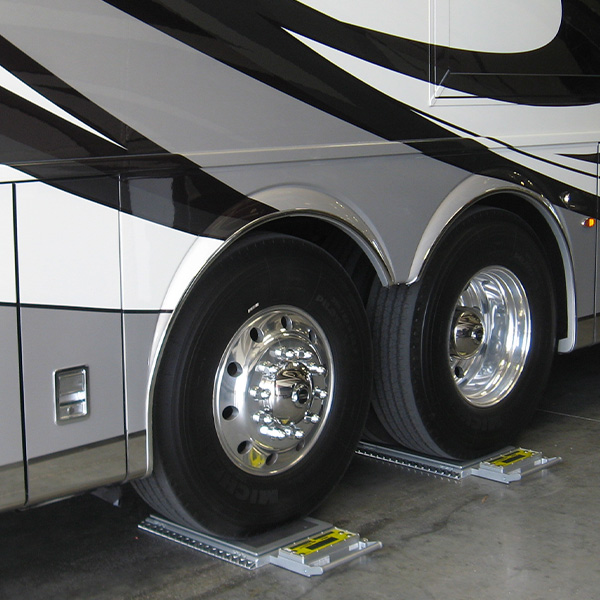 When fitting aftermarket equipment on vehicles and trailers, installers must make sure the vehicles are safe to drive once fully loaded. Because a vehicle can be weight compliant, and still have unsafe weight distribution, it is important to measure individual axle weights before allowing it back on the road.
Unlike full-length truck scales, which can only measure Gross Vehicle Weight, Intercomp's portable scales weigh a vehicle axle-by-axle, ensuring individual axle/wheel and GVW, for proper axle and gross load distribution.
Get in touch with our sales team
to determine which one of our weighing solutions is the best option for your business.

Portable WIM is a hybrid system that brings together our experience in both WIM technology and our long history of developing innovative portable truck scales.
Portable WIM Scales can operate in dynamic or static mode:
System includes two scales, roll-up ramps and indicator
Deployable by two people in less than 15 minutes
Capture individual axle and total vehicle weight
2-3% dynamic accuracy, ±0.5% static accuracy
Push-button conversion to static mode
RFX™ Wireless Weighing with cable backup
60,000 lb (30,000 kg) individual axle capacity

Top
Low Profile Portable Scales