Weighing Systems for Freight Terminals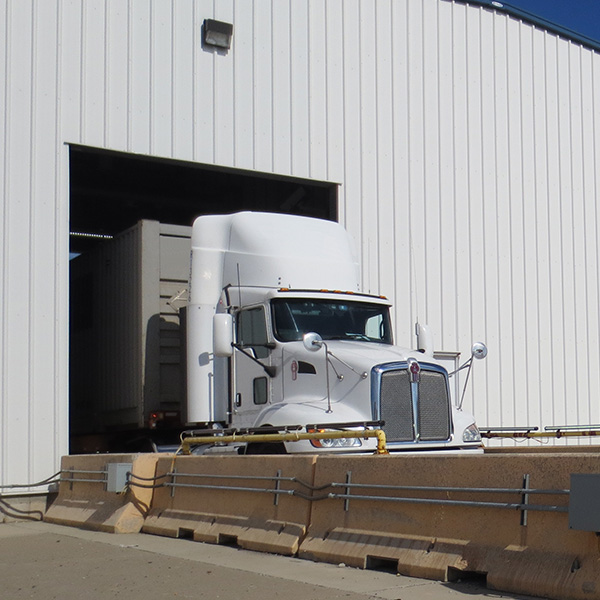 Intercomp weighing technology is integrated into automated gate systems, supplying vehicle weights at the entry and exit points of ports, rail & freight yards by using in-ground Weigh-In-Motion (WIM) scales or sensors. These scales remove a source of bottlenecks for gate operators and roadway freight companies by replacing large, in-ground, stationary static scales and integrating weight information into existing vehicle transactions.
Get in touch with our sales team
to determine which one of our weighing solutions is the best option for your business.

Intercomp's in-ground WIM system tracks and displays individual axle weights in addition to gross vehicle weight (GVW). With a full-length truck scale, this data is hard to collect. The smaller weighbridge of the WIM system also requires less effort and time to install and maintain.
Capture vehicle weight dynamically at a permanent facility:
Small installation and operational footprint compared to full-length truck scale
1-2% dynamic accuracy up to 6 mph (10 km/h)
Static Accuracy ±0.1%
Available components combine into standalone system
Integration into existing gate systems, if applicable
Capture individual axle and total vehicle weight
Available in capacities up to 100,000 lb (45,000 kg)

Top

Portable WIM is a hybrid system that brings together our experience in both WIM technology and our long history of developing innovative portable truck scales.
Portable WIM Scales can operate in dynamic or static mode:
System includes two scales, roll-up ramps and indicator
Deployable by two people in less than 15 minutes
Capture individual axle and total vehicle weight
2-3% dynamic accuracy, ±0.5% static accuracy
Push-button conversion to static mode
RFX™ Wireless Weighing with cable backup
60,000 lb (30,000 kg) individual axle capacity

Top