News & Press Releases
Filter by:
Case Study: WIM Accuracy and Reliability at Border
November 8, 2019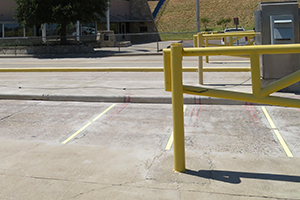 Commercial vehicles traveling through the Port of Entry in Laredo, TX are weighed on Weigh-In-Motion (WIM) sensors for compliance with weight limits, tolling, and automated inspection. As the busiest commercial land port in the US transiting almost 7 million vehicle annually, WIM systems need to be accurate, maintain stable performance, and require minimal maintenance
.
TransCore installed systems for the City of Laredo to replace older, frame-based WIM scales. Using Intercomp WIM Strip Sensors, the WIM sites use the same highly accurate strain-gauge based load cells, but system performance has increased, while maintenance and the associated down time for lanes has greatly decreased enabling greater, more efficient and cost effective operation.
Learn more about how Intercomp's
Weigh-In-Motion Strip Sensors
enable rapid, accurate measurement of weights with low cost of ownership.
Click the attachment below to read the full Case Study.
Attachments: